First, make sure you are signed into your Unity account.
Go to your Order History page and click "View Order Details" on the order in question.
Click on the 3-dots on the right and choose "Request refund"

After which this dialog shows up. Press "Continue refund process".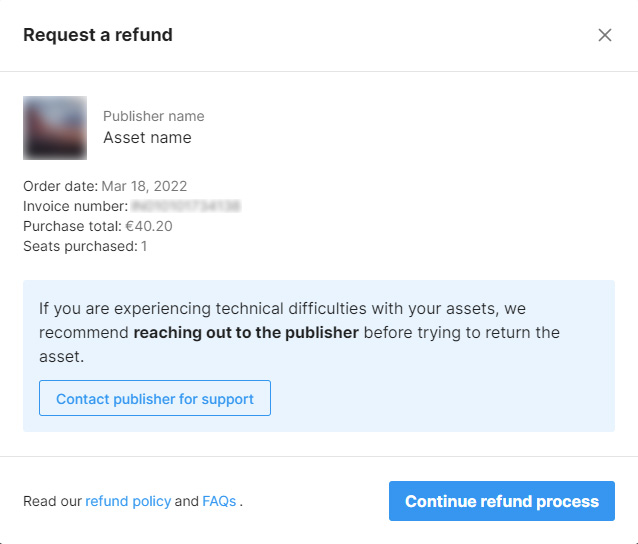 From the dropdown select "Other", and for a message you can use:
I have not yet downloaded the asset and wish to make use of my 14-day withdrawal period
Your request will be send to Unity support and will be evaluated based on the refund conditions outlined in the Asset Store EULA.
If, at the time, the asset has not been downloaded, a refund will be issued automatically!
Should it be necessary, support will contact us to verify the case and either accept or decline the request at our discretion.