Stylized Grass Shader is now available for the Universal RP
Over the years, many people expressed their interest in purchasing the grass shader from the Fantasy Adventure Environment separately. I felt it needed to be greatly extended to justify a new package. With the introduction of the Universal Render Pipeline shader development became so drastically different that it opened the window to start anew.

What started as a Shader Graph experiment quickly became an extensive grass shader with every new feature added. As opposed to the FAE grass shader, this supports advanced grass bending through meshes, trails and particle system. Next to an improvement wind animation, built from the ground up. The shader is compatible with all the grass, plant and flower meshes from the FAE package.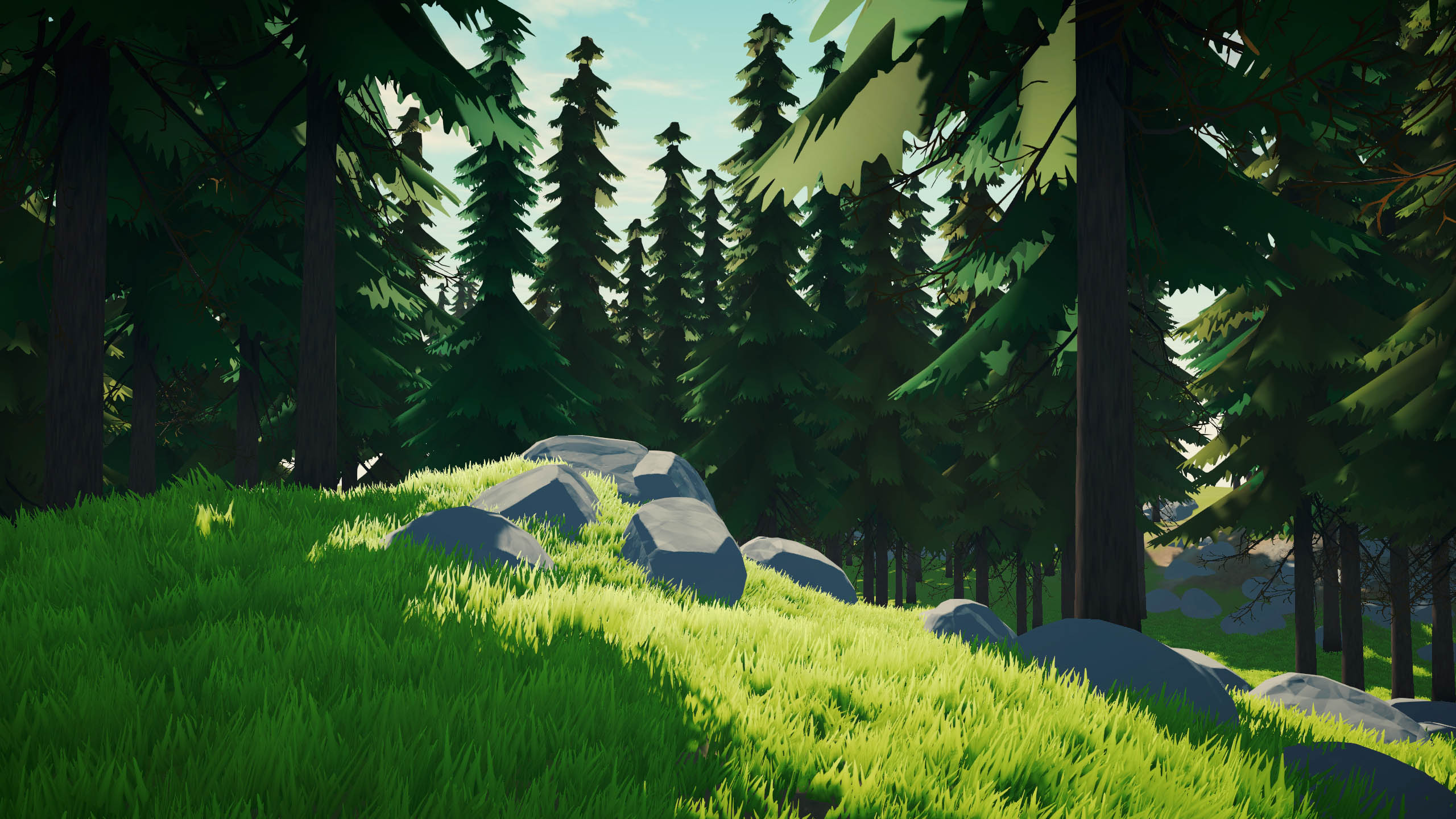 Key features
• Lush wind animations
• Per object and per vertex color variation, breaks up visual repetition
• Bending and flattening through trails, objects or particle effects
• Translucency rendering
• Color blending with terrain surface (supports tiled setups)
• Includes several grass models and textures designed for mass placement.
• Compatible with all URP rendering features
• Physically-based or simple shading mode
• Full Vegetation Studio (Pro) integration
• Nature Renderer support