Substance in Unity 2018
Substance materials will be removed in version 2.0 of this package. It is not recommended to use them at this time.
When downloading and importing the package in Unity 2018, all the Substance materials have been removed from the package.
If you'd like to use Substance materials, you are required to install the Substance in Unity plugin first.
Once, you have this installed, go to Help->Fantasy Adventure Environment, the following window will appear:
If this menu item is not available, you'll have to re-download the package to get the 2018-specific version of the package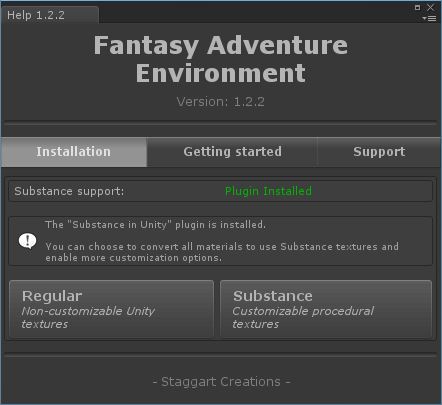 Here you can choose to switch between regular materials (using regular textures) and materials using Substance-generated textures.
1
of
2
users found this section helpful